The Liberators
7 März 2011 in
Musik
,
Video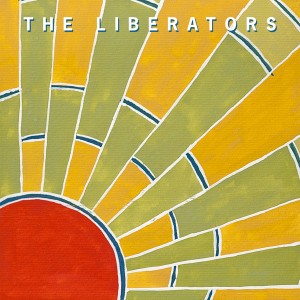 Explosiver Afro-Funk der nach vorne geht, so könnte man den Sound der Liberators kurz umschreiben.
Das 10-köpfige Ensemble aus Sydney wurde von Nathan Aust, dem Gitaristen der Band Dojo Cuts gegründet. Nach einem ersten Auftritt in Russ Dewbury's legendären Jazzrooms wurde die Band mit viel Lob bedacht und das erste Album mit Spannung erwartet.
Am 14.März wird es beim italienischen Label Record Kicks veröffentlicht.
Das Album bietet 10 knackige Afro-Funk Burner die in die Beine gehen und wird durch Gast-Auftritte von Jojo Kuo (Fela Kuti / Egypt 80) und Roxie Ray (Dojo Cuts / Lack Of Afro) bereichert.
Zur ersten Single-Auskopplung "Rags To Riches" gibt es ein klasse Video im Blaxploitation Style:
Mehr Musik vom Liberators-Debüt-Album gibt es direkt auf der Rekord Kicks Web-Seite
1 Kommentar to The Liberators
Hinterlasse einen Kommentar
Next Date
FUNK EXPLOSION
Sa. 19.11.2016 | 22 Uhr
Goldene Zeiten Tübingen

mehr Info
---
Funk Explosion:
your monthly dose of raw funk & heavy soul. since 2002.
---
Radioshow
soulful freestyle from ancient to future
Sonntag 20-22 Uhr (live) Freitag 00-02 Uhr (Wiederholung)
Funk Explosion @ Facebook
Newsletter
Archive
Follow Funk Explosion @ Networked Blogs